CLIENTS

Below is information on a few of our clients. Click on the buttons to visit their page.

David Ragan, Inc. Partners With CM2 For Sponsorship Representation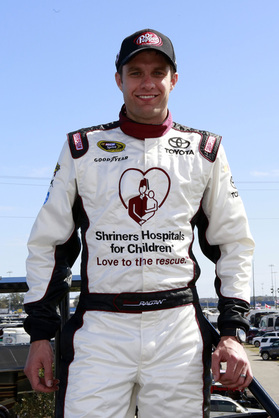 CM2 is proud to announce that David Ragan, Inc. has selected CM2 for sponsorship representation for select events on the remaining 2016 NASCAR Sprint Cup Schedule.
A marketers' dream, David Ragan is gracious, kind and sincere, which has garnered him a large fan base. Well spoken and relatable, David makes an excellent brand ambassador for any organization.
Well known for his charity work, David has worked tirelessly for Shriner's Childrens Hospitals and Feed The Children.
David, however, isn't just a great corporate spokesman. He has raced his way to NASCAR Sprint Cup Victory Lane at America's two fastest tracks, Daytona International Speedway and Talladega Super-speedway. In addition, he has scored wins in the NASCAR XFINITY Series on its longest track, Talladega, and its shortest, Bristol Motor Speedway.
For more information on David Ragan,
CLICK HERE
---
---
JCR, Where Racing Is A Family Tradition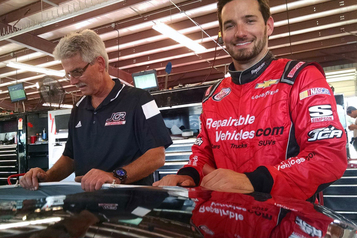 Introduced to racing by his grandfather, Jeremy Clements began racing go-karts at age seven and scored 47 feature wins before moving up to Modified and Stock four-cylinder dirt track race cars. During this time, Jeremy scored 59 wins and three track championships over the next three years. This dirt track experience proved beneficial in transitioning the determined teen to asphalt racing.

Jeremy made his ARCA debut in 2002, racing partial schedules in the series for the next five years, scoring one win, 13 Top 5 and 7 Top 10 finishes along the way. During this time, he also made a few starts in the NASCAR Xfinity Series, all while continuing to race his Super Late Model dirt track car. In July of 2004, Jeremy suffered an injury that almost removed his right hand. Doctors initially predicted he would be lucky to have any movement at all in the hand. It took eight surgeries and months of physical therapy for Jeremy to regain the use of his hand.

Almost exactly a year later, Jeremy returned to the dirt track, racing late models and made two starts the in ARCA series. In 2006, he started 10 ARCA races, scoring 3 top 5 finishes and 4 top 10 finishes overall. He was also selected by General Motors to participate in a three track test with Richard Childress Racing. The following year, Jeremy earned his first ARCA Series win at Nashville Superspeedway after qualifying second and leading 48 laps.

After having made six NASCAR Xfinity Series starts from 2003 to 2007, Jeremy would begin to focus on the series in 2008. Two years later, Jeremy Clements Racing (JCR) was formed, giving Jeremy the opportunity to race more frequently. He went on to score the best NXS finish of his career when he finished 10th at Gateway International Raceway.

In 2011, Jeremy moved full time into the NXS and ran a full season driving the popular No. 51 Chevrolet. Since that time, Jeremy has become a fan favorite, while scoring six Top 10 and 58 Top 20 finishes. 2015 was the strongest year of Jeremy's NASCAR career.

Jeremy currently resides in his hometown of Spartanburg, SC, with his dog Abbie. During the off season, Jeremy enjoys traveling and spending time with family and friends.

---
---
MB Motorsports


MB Motorsports is the sole surviving original team in the NASCAR Camping World Truck Series. CM2 and MB Motorsports have sponsorship opportunities available for the 2016 NASCAR Camping World Truck Series season. Partnership Marketing opportunities, both primary and associate, are available.

"The number of ways a company has to maximize their investment in a marketing partnership with MB Motorsports is amazing," says team owner Mike Mittler. "Most marketing efforts allow a company to reach one, specific group. Working with our NASCAR Camping World Truck Series team allows an organization to market not only B-C to an extremely loyal group of fans, but the opportunities for B-B development are outstanding as well."

For more information on MB Motorsports, click on the button below.
---
---
NASCAR Legend Morgan Shepherd Partners With CM2 For 2016 Season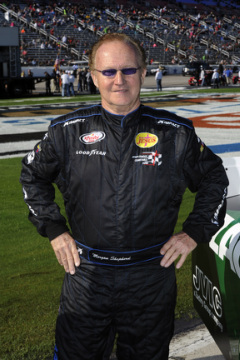 31 years before some of his NASCAR Xfinity Series competitors were born, Morgan Shepherd made his NASCAR debut. 49 years later, Morgan is still racing, using every bit of his vast experience to his advantage. Whether on the track or building the cars he races, Morgan Shepherd was the ultimate "Active Senior" before the phrase had even been coined.

For the 2016 season, Morgan and his Shepherd Racing Ventures will be working with CM2, Commander Motorsports Marketing. "For a small operation like ours to be able to work with an agency like CM2 makes me very optimistic about the 2016 season," states Shepherd.

"I'm very excited to be working with Morgan," says CM2 President Michael Boswell. "Morgan has quite the legacy in NASCAR and we don't think he's done yet. Any organization trying to reach "Active Seniors" needs to consider having Morgan as their spokesperson. CM2 is very pleased with the opportunity to work with Shepherd Racing Ventures."

Shepherd began his NASCAR career in 1967. Since that time, he has acrued 19 wins in NASCAR's top two series. He has driven for some legendary NASCAR owners including Bud Moore and the Wood Brothers. At 74 years young, Morgan's passion for racing hasn't diminished. "I feel like our team can offer sponsors a tremendous value. CM2 really understands how to create effective marketing campaigns and promotions to help a sponsor maximize the return on their investment," says Shepherd.

Shepherd Racing Ventures looks to start their 2016 season in the NASCAR Xfinity Series Saturday, February 20 at Daytona International Speedway in the PowerShares QQQ 300. The race will be broadcast live on Fox Sports 1.
---
---
---