CM2 Development Drivers
Cassie Gannis
---
Sara Elrod: In Her Own Words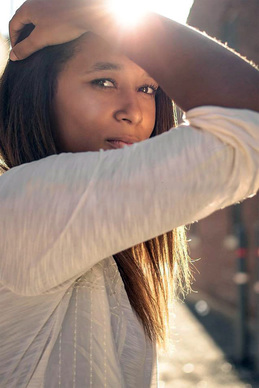 I am Sara Elrod. I am 23 years old. I am currently in classes at Ivy Tech for Welding and Industrial Technology.

I was born in Wichita, Kansas. My parents Bill & Donna adopted me at birth. We moved to Remington, Indiana when I was at the age of 3, where I still currently reside.

My first experience with racing was at the Indianapolis Time Trials when I was 3 years old. I told my parents, "I want to do that!", and the rest is history. Shortly after turning 5 my parents took me to the local dirt track to watch micro sprint racing, and I fell in love. A few months later my dad took me to Farmer City, Illinois and we brought home my first race car (100cc Jr. Sprint). I ran this from age 6 to 10 with numerous feature wins and a championship in 2003.

At the age of 10 I moved up to a restricted 600cc Micro Sprint. I ran this for 2 years with great success before moving up to the Winged Outlaw Class.

The Outlaw Class has brought me to around 20 different tracks in more than 10 states, on every type of dirt track surface, shape, or banking imaginable. I have been lucky enough to earn more feature wins in this class, and in 2008 another championship. I have learned a lot on and off of the track.

In 2014 I earned my ARCA License after testing at Daytona with Bill Kimmel in my first attempt driving a stock car at an average of 178.5 mph. In 2014 I also tested an F500 and ran a few TAG 125cc road course go kart races.

My passion for racing is very deep. I have dedicated my life to it, and after 16 full season of racing I wouldn't change a thing. I will continue to work hard on my pursuit of achieving my dream, being a professional race car driver.
---
---
J&T Racing and Driver Development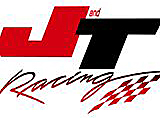 J&T Racing fills an important niche in motorsports, as it serves as a bridge between America's small tracks, whether they be dirt or asphalt, and the upper ranks of NASCAR.

Designed to offer aspiring drivers an opportunity to fulfill their dreams, J&T Racing utilizes a business plan built on value. The team provides drivers with various levels of funding to run late model races and NASCAR K&N Pro Series events as they try to reach their ultimate goal.

Based in Illinois, J&T Racing is strategically located to for drivers to test and compete on some of the Midwest's famed short tracks.

Team owner Jack Hughes approaches his operation as a driver development program, mentoring each driver on not just what they need to do on the track, but off it as well. "In today's world, drivers need to be as good in the boardroom as they are on the racetrack," says Hughes. "To ensure the drivers we work with have all the resources they need, we have partnered with CM2: Commander Motorsports Marketing. CM2 offers drivers a complete marketing program to support and advance their career."
---