Welcome To CM2 Commander Motorsports Marketing
CM2 is a full service motorsports marketing agency that works with drivers, teams and organizations wanting to utilize this very effective platform.
​​Kansas City Breweries Company Launches Partnership With MB Motorsports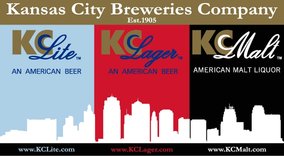 ​"It's only fitting that Kansas City Breweries Company launch this partnership with MB Motorsports at Kansas Speedway," says Ms. Teri Bricker, President of Kansas City Breweries Company. "We know the NASCAR fan base and our line of beers are a perfect match." And so begins a new partnership for MB Motorsports as they enter a multiple race deal with Kansas City Breweries Company, producer of KC Lite™, KC Lager™ & KC Malt™ as "An American Beer".

"Terri's right," notes team owner, Mike Mittler. "Kansas Speedway is their home track, so there's a definite synergy as we initiate this partnership with Kansas City Breweries Company. We're very happy that they have joined us for a multiple race associate sponsor deal."

Resurrected from the original Kansas City Breweries Company of 1905, there's a lot of history in every can of KC Lite™, KC Lager™ & KC Malt™. Currently available across the states of Kansas and Missouri, Kansas City Breweries Company is growing rapidly and looking for distributors and retailers throughout the Midwest to continue their expansion.

"We offer retailers a quality product at an affordable price," adds Ms. Bricker. "Beer drinkers have responded quite positively, giving us strong repeat sales."

Kansas City Breweries Company launches its marketing program with MB Motorsports with the Toyota Tundra 250 on Friday, May 12th. For more information on the Kansas City Breweries Company, including its current distribution, visit kansascitybreweriescompany.com or follow them on Twitter @KCBreweriesCo or Facebook, KC Breweries.
---
---
Reikken Extends Partnership With MB Motorsports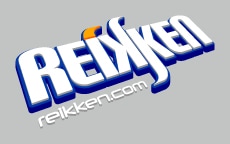 Reikken has renewed its partnership for a third year with MB Motorsports, the sole surviving original team in the NASCAR Camping World Truck Series.
"We're very happy Reikken has decided to continue their partnership with us," says team owner Mike Mittler. "They have been very supportive of our team since 2015 and we really appreciate their effort. Reikken has an excellent productline."
Reikken offers unmatched quality, durability and performance. Their product line includes two lines of batteries Reikken and Energie, RC batteries, chargers and power supplies.
Their products are noted for having:
More power per pound than a flooded battery
Non-spillable AGM design
Vibration resistant ultra low internal resistance
Mount in any position
Fast recharge
Deep cycle
​Patrick Szeman, co-owner of Reikken, adds "MB Motorsports has continued to provide us with an excellent marketing platform. Their social media efforts have worked well for us and we look forward to this, our third season with the team."
​
---
---
Severe Weather Postpones MB Motorsports Marketing Expo Once Again
The severe weather and flooding that has affected the area surrounding Gateway Motorsports Park has forced the rescheduling of MB Motorsports' second annual Marketing Expo once again. A new date will be announced soon.
---
2nd Annual MB Motorsports Marketing Expo Set For May 4 At Gateway
MB Motorsports is set to host its second annual Marketing Expo on Thursday, May 4th at Gateway Motorsports Park. The team will make several sponsorship announcements, as well as unveil its driver line up for several upcoming races.

Organizations interested in becoming a marketing partner with MB Motorsports can attend and see first hand how the team's multi-faceted programs can help grow their operations.

"Last year's event was a big success," notes team owner Mike Mittler. "This time around we're going even bigger. Everyone at Gateway Motorsports Park has been tremendously helpful in coordinating this event. Our goal is to show potential sponsors what all we can do for them, both at the track and off. We'll have the interactive show truck out there so people can try their hand at being a crew-member changing tires during a pit stop. We'll also have the ride-along truck, as well, so guests can see what it's like to actually make a fast lap around Gateway. Guests can also tour the hauler and see how we operate on race day."

"In addition," adds CM2's Michael Boswell, "Potential marketing partners will have a chance to learn how our multi-faceted program is designed to simultaneously work on national, regional and local levels while balancing brand awareness with direct engagement with the most loyal consumer base in America."

"We'll be making several sponsorship announcements, as well" says Mittler. "Potential sponsors will have a chance to speak with some of our existing partners who can share their experiences working with our team."

MB Motorsports will also make several driver announcements for upcoming races and attendees will have a chance to meet several of the team's drivers from its 2017 roster on hand, including Kyle Donahue and Kevin Donahue.

The event will include a catered lunch from St. Louis' favorite, Hot Shots.

The event is open to interested marketing partners only. To attend MB Motorsports' Marketing Expo, call 636.745.7757 or click the button below.
---
---
NASCAR Unveils Enhanced Format Stage Lengths for All Three National Series
DAYTONA BEACH, Fla. (Feb. 16, 2017) – NASCAR today announced the 2017 stage lengths for each race in all three of its national series. A number of factors went into determining the lap count for Stage 1, Stage 2 and the Final Stage of each race, with a singular goal in mind – the best racing for NASCAR fans.

"Every track is unique for its characteristics in length, surface and overall racing conditions," said Scott Miller, NASCAR senior vice president of competition. "We worked closely with race teams on expected fuel and tire runs over the entirety of an event when considering stage lengths. And in the end, stage lengths were decided based upon what would provide the best race for fans."
​
Last week, NASCAR announced the stage lengths for the Monster Energy NASCAR Cup Series season-opening DAYTONA 500 (Feb. 26 at 2 p.m. ET on FOX, MRN and SiriusXM NASCAR Radio). For the Great American Race, the stages are scheduled to end on lap 60, lap 120 and lap 200.
---
Garrett Smithley Racing Joins The CM2 Family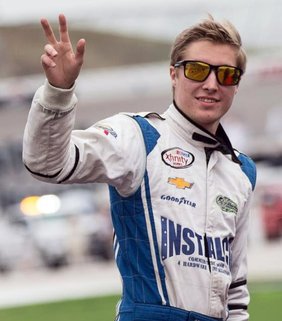 One of the fast rising stars of the NASCAR XFINITY Series has joined the CM2 family for representation. "I've known the folks at CM2 for a while now and I'm excited to be working with them for the 2017 season," says Smithley.

"Garrett is a sponsor's dream," says CM2's Nick Amadio. "He has an exceptional ability to connect with the fans and fully understands his role as brand ambassador for his sponsors. And, just as important, he's a very good race car driver who takes care of his equipment, which means not only do car owners like him, but the sponsor's logo looks just as pretty on the car at the end of the race as it does at the start."

Garrett is set to drive the "Number Nuthin'" Chevy Camaro SS for JD Motorsports in the NASCAR XFINITY Series in 2017 and may run some NASCAR Camping World Truck Series events as well.​
---
---
Motorsports Marketing Puts Your Brand In Front Of The Most Loyal Consumers In America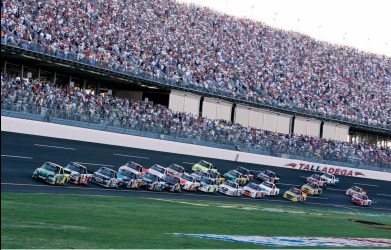 Motorsports Marketing provides a phenomenal opportunity for organizations to create and develop brand identity and awareness, position their brand and products in the marketplace- differentiating themselves from their competition and implement merchandising programs. All of this is done while also being able to use the platform as an opportunity for employee incentives and develop vendor relationships in the process. In addition, all of the opportunities can be implemented on a national, regional and local level- simultaneously.

• Your brand is placed in front of the most loyal consumers in America
• Being involved in NASCAR creates / reinforces the consumers' perception that you are the leader in your industry
• Motorsports Marketing creates the opportunity to create cohesive national, regional and local marketing programs
• Motorsports is the perfect platform for your social marketing efforts
• Motorsports Marketing allows you to create high interest contests in which winners spend a day at the track as a 'team member'
• Motorsports Marketing creates an opportunity for your organization to network with the many other corporate partners
• Motorsports Marketing creates an opportunity for your organization to team up with its vendors / partners to improve not only sales, but
the relationship
• Motorsports Marketing allows you to give prospective clients an exclusive 'behind the scenes' look into the life of a race team- a great
way to build a positive relationship or strengthen an existing one
• Motorsports Marketing not only creates a great opportunity to reach consumers, improve business relationships, it also serves as a great
way to boost employee morale
---
---
Driver / Team Services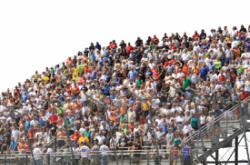 In today's world, race car drivers have to not only have to be great behind the wheel, but they also need to be corporate spokespersons and ambassadors for their sponsors. And while doing all of this, they also need to cultivate their own identity and brand.

We work with our drivers to develop their own personal branding that is engaged with their fans through social media, appearances and at the track. Creating a unique brand allows drivers to be establish themselves not only as a strong representative for sponsors, but for merchandising and endorsements as well. We also work with young drivers to elevate their careers from racing at local tracks to competing in national series. We groom drivers with media training, mentor them with established, respected veterans and match them with a team for which they are a good fit.

CM2 offers teams a turnkey solution for all their marketing, p.r. and sponsorship representation needs.
---
---
Corporate Services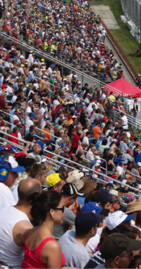 CM2 is all about value. We know if you don't receive a positive return on your investment, you won't return as a client. Since our goal is to build long-term relationships, we approach things differently than most agencies. We create synergistic marketing campaigns that operate simultaneously on a national, regional and local level.

Yes, with our programs your logo is featured on a racecar (or truck) and it will be seen by millions of television viewers. That, however, is a just the "proverbial icing on the cake". It's a like buying a tv commercial that no one fast forwards past or ignores because your brand is integrated into the action that viewers tuned in for in the first place. This is the 'national'
level of our campaigns and serves you well for creating or reinforcing the perception of your brand as the industry leader.

And while having a tv commercial that no one tunes out of is nice, we prefer to be able to provide our clients with tangible, trackable results for verifiable ROI. For more information click the button below.
---
---
Download An Overview Of The CM2 Family Of NASCAR Clients

CM2 offers marketers access to NASCAR's top three series at an unparalleled value. Click on the button below to download an overview of the CM2 family of NASCAR teams and drivers.