Sara Elrod Joins The CM2 Family, Looks To Race In NASCAR K&N Pro Series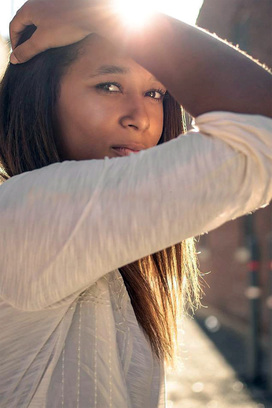 CM2 Commander Motorsports Marketing is pleased to announce that Sara Elrod, the 23year-old who has amassed quite a following through her many wins in Mini Sprint action throughout the Midwest, has joined the CM2 family.

"We're very excited to be working with Sara and her manager, Charlie Patterson," says CM2 president, Michael Boswell. "Sara is a marketers dream. She's the complete package- a racer with incredible talent and a presence and personality that any organization would love to have serving as their brand ambassador."

According to Charlie Patterson "Sara is what I call "The New Face of NASCAR". At 22 years of age, she has been competing for 17 years! So sure she could run in the big leagues, I took her to Daytona International Speedway and asked car owner Bill Kimmel if he would test her. That meant strapping her into a full size race car and seeing how fast she can go (hopefully) without crashing. Sara was determined, and although she had never been in a real stock car before, she drove her heart out, and ran better than some veteran drivers — at an impressive 178.5 mph! That's because Sara possesses skill, hunger, passion, and fierce dedication to racing. She maintains a keen focus and races with expert intelligence, and a maturity often only seen in veteran drivers."

CM2 is working with Patterson's Nex-Gen Motorsports as Sara works to acquire her certification to compete in the higher ranks of NASCAR. She must compete in two late model series races and then two NASCAR K&N Pro Series races to do so. A search sponsorship for these events is underway. Interested parties may contact CM2.
---
---
Sara Elrod: In Her Own Words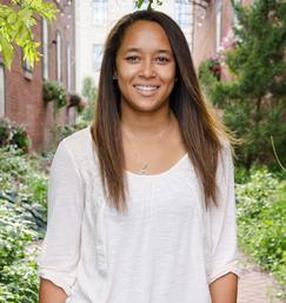 I am Sara Elrod. I am 23 years old. I am currently in classes at Ivy Tech for Welding and Industrial Technology.

I was born in Wichita, Kansas. My parents Bill & Donna adopted me at birth. We moved to Remington, Indiana when I was at the age of 3, where I still currently reside.

My first experience with racing was at the Indianapolis Time Trials when I was 3 years old. I told my parents, "I want to do that!", and the rest is history. Shortly after turning 5 my parents took me to the local dirt track to watch micro sprint racing, and I fell in love. A few months later my dad took me to Farmer City, Illinois and we brought home my first race car (100cc Jr. Sprint). I ran this from age 6 to 10 with numerous feature wins and a championship in 2003.

At the age of 10 I moved up to a restricted 600cc Micro Sprint. I ran this for 2 years with great success before moving up to the Winged Outlaw Class.

The Outlaw Class has brought me to around 20 different tracks in more than 10 states, on every type of dirt track surface, shape, or banking imaginable. I have been lucky enough to earn more feature wins in this class, and in 2008 another championship. I have learned a lot on and off of the track.

In 2014 I earned my ARCA License after testing at Daytona with Bill Kimmel in my first attempt driving a stock car at an average of 178.5 mph. In 2014 I also tested an F500 and ran a few TAG 125cc road course go kart races.

My passion for racing is very deep. I have dedicated my life to it, and after 16 full season of racing I wouldn't change a thing. I will continue to work hard on my pursuit of achieving my dream, being a professional race car driver.
---
---
The Plan: Reach The NASCAR Xfinity Series In 2016, But First...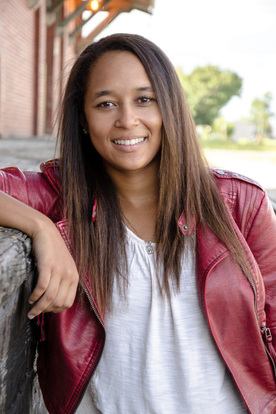 In order for Sara to become certified to race in the upper ranks of NASCAR, she must first meet the mandated requirements. In Sara's case, that means competing in two -(2) Late Model races at an approved track, followed by two -(2) NASCAR K&N Pro Series events.

Fortunately for Sara, the famed Grundy County Speedway, is near the team's shop in Morris, IL. Not only is this convenient, given her school and work schedule, but it helps keep costs down as well.

The next step after running the two Late Model races is to move up to the NASCAR K & N Pro Series. We have targetted two races on the K & N Pro Series East schedule, the ComServe Memorial Day Classic (May 30th) at Dominion Raceway (Thorburg, VA) and the Stafford 150 (June 17th) at Stafford Motor Speedway in Stafford Springs, CT.

Successfully competing in these events will garner Sara her NASCAR certification to race in the NASCAR Camping World Truck Series and NASCAR Xfinity Series.

We are looking for marketing partners to join our program and support Sara as she works toward her dream.

In exchange for your financial commitment, your organization receives the following:
Your brand / logo featured on the hood, upper rear quarter panels and rear of race car.
Your brand / logo featured on the team hauler.
Television exposure on FoxSports1 of the two -(2) K & N Pro Series East events.
Tickets for all races, with a meet and greet with Sara Elrod for all your guests.
Personal appearance by Sara Elrod at your organization's offices / location.

For a complete 2016 Partnership Marketing Guide, click on teh button below or contact: Charlie Patterson, cvpatt38@earthlink.net, 317.694.6742 or Michael Boswell, michael@CM2agency.com, 708.691.3460
---
---
Sara Elrod Photo Gallery

All Photos © Copyright Sara Elrod Racing

---